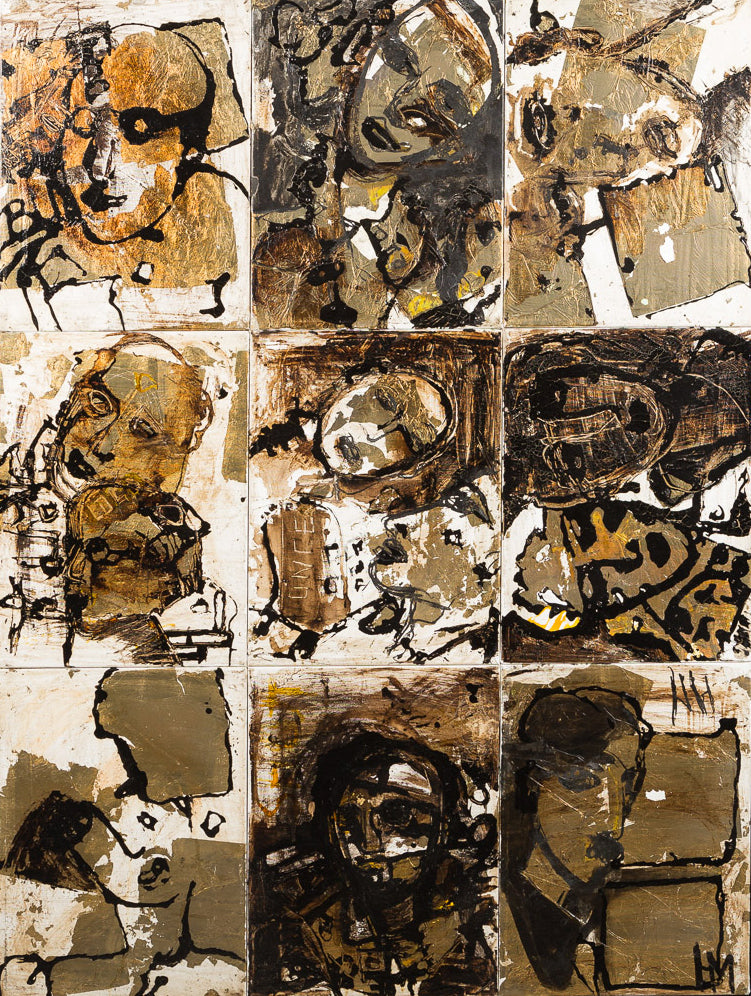 Helena de Medeiros
BRIEF BIOGRAPHY

Helena de Medeiros, from Porto, trained at the London Fashion School and Escola Superior de Artes e Design, which he attended, is one of the most recent national inspirations across borders. Currently responsible for the costumes at La Scala, in Milan, he has offered a very unique interpretation of custom design, present across all of his work, and centered on the bird and the interpretation of its symbolism.
Her passion for scenography makes her one of the most praised artists in this universe, having built a solid and enviable path with some of the most prestigious ballet companies in the world, passing through countries such as Portugal, Germany, Italy, Switzerland, Canada, Chile, Brazil , United States and China. From the list of Opera Houses, which could correspond, in our country, to Teatro São Carlos, but with a much larger dimension, include Opera House Basel, Opera House, Dortmund, Opera House Nuremberg, Opera House Hannover, Theaterhouse Stuttgart, Les Grands Ballets de Montreal, Teatro Municipal de S. Paulo, Teatro San Carlo Napoles and Teatro Alla Scala.
Reference creators also surrendered to the traits of freedom, movement, expansion and elegance and subtlety of what they produce, earning him collaborations with them. We are talking about names like Eric Gauthier, Gradimir Pankov, Iracity Cardoso, Louis Robitaille or Mauro Bigonzet.
Not only in fashion, and what it brings back to this world, however, Helena has focused her work. It is a distinct and characteristic area of the artist, which increasingly arouses the curiosity of an audience interested in new trends and expression movements. However, his journey begins with painting, in which he has been leading the way since 1990, when he began to exhibit individually.
Today, she is one of the most complete contemporary artists, combining the paintings she paints, and through which she manages to establish a dialogue with the costumes she creates, with poems she authored. It was, in fact, in this register that she began to be requested internationally and, in recent times, she has established herself as a revelation artist of one of the most reputed art galleries in the city that saw her grow: P55, in Porto. The space, young and innovative, is also known for the bet that, since the first day, it has made on new talents, as is the case of the artist. "Helena de Medeiros has brought to P55 a touch of boldness and movement that attracts attention and arouses curiosity in each work, revealing itself to be one of the most successful collaborations with the Portuguese house", reveals Aníbal Faria, CEO of the gallery.
National recognition is now beginning to be felt in a way that reflects not only the pride in the work of someone who manages to sign in Portuguese in large foreign houses, but also causes a real impact on those who come across Helena's work. "O Tripeiro", a renowned magazine in the field, dedicated several pages to this same influence that the artist has, much focused on custom design, which is also manifested in her collaborations with Ballet Gulbenkian, Companhia Nacional de Bailado or CAM (Centro of Modern Art). The pieces he creates are also disputed at auctions with great participation, confirming the quality of an artistic expression that needs no introduction and which, in the case of custom designs, make us dream of alternative red carpets, where imagination takes on new contours and everything seems to be possible.
With Helena de Medeiros, we manage to reveal a unique trait in everything he does, which can be recognized in a painting, in his writing or even in the costume that goes up on stage; although all this happens very naturally.