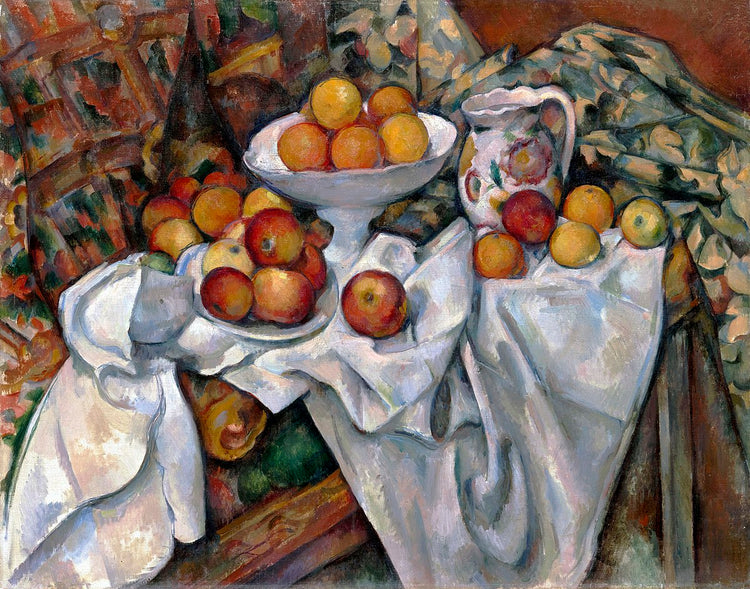 What is a Still Life?
Still life is a genre of art that includes objects such as fruits, vegetables, animals, flowers, wine and among others. This can symbolize the celebration of material pleasures, such as food and wine, or a warning of the ephemerality of these pleasures and the brevity of human life.In the hierarchy of art genres established in the 17th century by the French Academy, still life occupied the last, fifth place, after historical painting, portraiture, genre painting (scenes of everyday life) and landscape. Thus, still life and landscape were considered humble because they did not involve human and grand subjects of history. In modern art, this genre was often used for formal experimentation, by artists such as Paul Cézanne, Pablo Picasso, between others.Discover five impressive works of still life in this article.
Sunflowers Vincent's Van Gogh, 1888
Between 1886 and 1887, still lifes were the subject of many drawings, sketches and paintings by Vincent Van Gogh, in which he introduced into his compositions the knowledge and influences he obtained from the main artists of impressionism, pointillism, Japanese art, Ukiyo-e and woodcut engravings. A gradual expressive variety in colors was manifested, by introducing more vivid pigments, as can be seen in the works with flowers, where he experimented with colors, light and even with painting techniques.
The Basket of Apple by Paul Cezanne, 1893
This painting, one of the rare signed works by Paul Cézanne, was part of an important exhibition produced by the Parisian art dealer Ambroise Vollard in 1895.In The Basket of Apples, it is understandable that Paul Cézanne, in search of underlying structure and composition, recognized that he was not obliged to represent objects as he sees them in real space. The structure and sloping composition of the painted table with the basket of apples and a bottle, in an impossible rectangle without right angles, explains the artist's freedom from perspective and relationship with reality. The solid brushstrokes with bright colors give the composition a density and dynamism, impossible in a realistic still life.
Still Life with Geranium in Henri Matisse, 1906
Like Paul Cezanne, Henri Matisse he recognized that he was not obliged to represent objects as he sees them in real space. In Still Life with Geranium, the still life is transformed almost into a landscape, which is represented with strong colors, thick paint and quick brushstrokes, characteristics similar to the Fauvism artistic movement. This is one of many still life paintings in which Matisse incorporated his own figurative sculptures. Henri Matisse defied artistic expectations by creating his figures with minimal colors and simple lines. These were later made in bronze editions: Woman Leaning on Her Hands It is Thorn Extractor.




still life in Pablo Picasso, 1914
From 1912, Pablo Picasso began to build works that questioned three-dimensionality in painting. This composition is closely linked to this issue and to the compositions created at the time. The incorporation of found objects into artworks helped to establish a new freedom in the artists' choice of materials. This work questions the limits of painting and highlights the freedom obtained from the avant-garde.
sandwich and soda in Roy Lichtenstein, 1964
sandwich and soda is a portrait of mid-twentieth-century American culture. Roy Lichtenstein created this artwork depicting two extremely common objects in 1960s American art: the sandwich and the soda. sandwich and soda evokes the idealized nature of commercials with a color scheme linked to the flag of the United States of America. With its comic-inspired pieces, Roy Lichtenstein became one of the most iconic artists of American Pop Art.