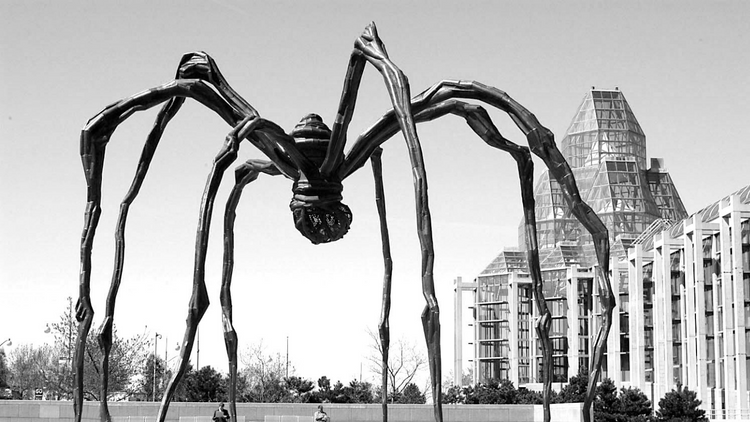 Mother and children portraits
With art often providing an outlet for the human experience, it is no surprise that maternal relationships and motherhood have been themes explored by many artists. Being a mother is complex work and here you will find a selection of artists who have explored the theme by portraying their own mothers or the intimate moments between mothers and children. In the format of painting, photography and sculpture, discover some of the most famous mothers of art.
1. Arrangement in Gray and Black No.1 by James Abbott McNeill Whistler, 1871
Arrangement in Gray and Black No. 1, also known as Whistler's Mother, was created by James McNeill Whistler in 1871. The subject is the artist's mother, Anna McNeill Whistler, often referred to as the Victorian Mona Lisa. Whistler's mother posed for the painting while they lived in London. The painting currently belongs to the Musée D'Orsay in Paris and remains an icon of motherhood.
2. The Child's Bath by Mary Cassatt, 1893
American impressionist artist Mary Cassatt's work has often focused on women's social and private lives, with particular emphasis on the intimate bond between mother and child. This oil painting, The Child's Batha, which depicts the daily activity of a mother bathing her child, is one of Cassatt's most popular works of art. The painter was inspired by the compositions of Japanese woodcuts and traditional prints, bringing a flat perspective, with bold contours and patterns. Mary Cassatt's The Child's Bath invites us to observe the intimacy between woman and child, which is before us but in which we do not participate.
3. Self-Portrait with Her Daughter, Julie de Élisabeth Vigée Le Brun, XVIII
Élisabeth Louise Vigée Le Brun is recognized as one of France's most important artists during the 18th century. This painter is known for portraying the evolution of French society, but she also explored the bond between mother and child in her work. The most famous example of this is her own role as mother in two paintings of the same title, Self-Portrait with Her Daughter, Julie. The first was painted in 1787 and the second in 1789. In this iteration, Brun's daughter Julie is depicted embracing her mother as they both look knowingly at the viewer. It is a warm portrait inspired by Madonna paintings of the High Renaissance. Currently the work is appreciated for being a portrait of motherhood, but at the time there was a great controversy for Brun painting himself smiling and with his mouth open, which went against the traditional conventions of painting.
4. Migrant Mother by Dorothea Lange, 1936
Dorothea Lange was an American documentary photographer and photojournalist, and her images of the Great Depression cemented her position as one of the most influential female photographers of the 20th century. This image, entitled Migrant Mother, has become one of Lange's most iconic images. The artist photographed Florence Thompson, 32, with her three children. This powerful image became a symbol of struggle and fortitude for millions of other Americans at the time.
5. Ritratto della madre by Giorgio de Chirico, 1911
Italian artist Giorgio de Chirico was very close to his mother and used to paint portraits of her. Chirico's mother was named Gemma Cervetto, a baroness of Genoa who married Evaristo, a Sicilian of noble origin. In this painting, Chirico portrays his mother in a black dress, with some details and an attentive look against an empty sky. These details give the portrait of Gemma Cervetto an ambiguity and contrast.

 
6. Maman by Louise Bourgeois, 1999
Louise Bourgeois was known for her sculptures, which range in scale from small to monumental. At almost nine meters tall, Maman is one of the artist's most ambitious sculptures. This spider-shaped sculpture pays homage to his mother, a professional tapestry restorer. However, it is a contradictory choice as a symbol of motherhood, as the spider can be both protective and predatory, embodying both strength and fragility. The ambiguity is reinforced by the gigantic scale of Maman, who looms over the crowd, perched on legs so tall they look like Gothic arches.
7. Mother and Child by Henry Moore, 1953
British modernist sculptor Henry Moore tackled the subject of motherhood numerous times. During World War II maternity works reflected on the mother's more nurturing role, while this bronze focuses more on the child's aggressive needs, the child being depicted practically attacking the mother's breast with its bird-like beak. "I wanted this to seem as though the child was trying to devour its parent", said Henry Moore in 1974, "as though the parent, the mother had to hold the child at arm's length". Occasional confrontation is also part of motherhood, although it's usually not as violent.