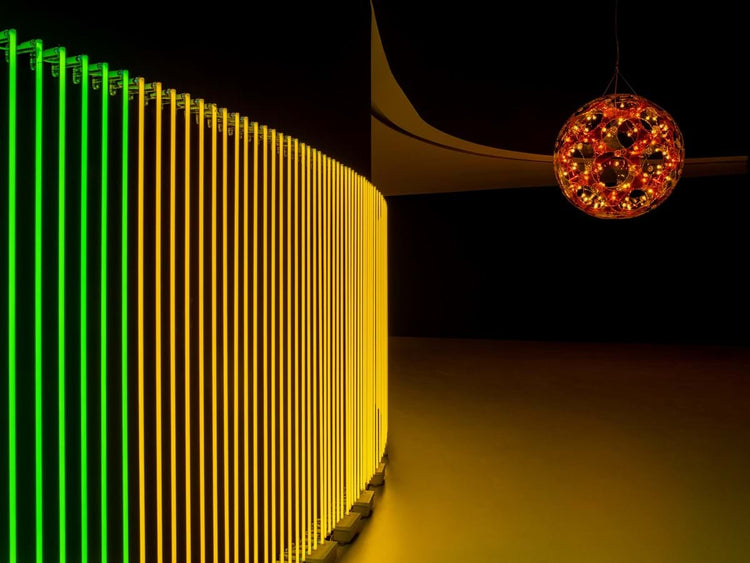 Do you already have plans for November? In order not to miss news from the artistic world, P55 has put together a list of five art exhibitions that will take place during November. Take a look at this guide and discover the perfect proposal for you.
1. Gallery Municipality of Porto
The two new exhibition projects at Galeria Municipal do Porto can be visited between the 18th of September and the 21st of November, with free entry. The artist and curator Pedro G. Romero proposes a multidisciplinary project, developed by the Situationist International around the "New Babylon" project by Constant Nieuwenhuys. The exhibition 'The new Babylonians / Crossing the border' explores ideas such as psychogeography, drift or unitary urbanism, in their relationship with nomadic groups, gypsy ethnic groups, flamenco, political exiles and libertarians. The exhibition project 'Pandemic / I Don't Know Karate, but I Know Ka-Razor!' results from an invitation from the Municipal Gallery to Filipe Marques, to question concepts present in his work, such as fragility, revolt and self-destruction. Starting from a speculative and self-reflective exercise, the artist presents a world made up of multiple layers and interpretations about the abyss of the unknown and uncertainty.
2. Museum Amadeo de Souza-Cardoso in Amarante.
Director Pedro Almodóvar and painter Jorge Galindo present a shared painting exhibition at the Museum Amadeo de Souza-Cardoso, in Amarante. The creative collaboration between the two began with the ordering of a drawing that the filmmaker made of the painter for the film 'Dor e Glória' (2019). Jorge Galindo was inspired by the vases of flowers he had nearby and, based on photographs by Almodóvar, they worked on large-format canvases, using strong colors.
3. MAAT in Lisbon
From October 5th to February 28th, the monographic exhibition "DIA" by Carsten Höller can be found at MAAT. This exhibition brings together a vast series of sculptures with lamps, projections and architectural elements, which cover Höller's artistic production, since 1987, when he was still working as a scientist, until today.From the 26th to the 28th of November, Assembly II – Sounding Out will take place, based on a long-term research work carried out by Andrea Bagnato and Ivan L. Munuera. Vulnerable Beings reflects on space and cohabitation from the perspective of infectious diseases. In a public assembly that will take place in two different periods, guests from different disciplines and contexts will gather at MAAT for an intense program of lectures, conversations, performances, film and music screenings.
4. Exposure "The Algorithms of Painting" byMiguel Ângelo Marques em Queen syrup
Between the 26th of November and the 31st of January 2021, the exhibition "The Algorithms of Painting" by Miguel Ângelo Marques. The curator João Terras stated about this display:
"It will never be possible for us to reach the place that is far from what we look at to what we aim for. This constant parallax with which the human exteriorizes and seeks to find himself with the surroundings is one of the most perennial pathologies with which we learn to live.This will be the place of the person who paints and who poetizes, even if, for certain reasons, we cannot ask this other why he paints or why he writes. Ultimately, he paints because he wants to see or writes because he wants to feel. the practice of Miguel Ângelo Marques, like the practice of a painter or a poet, is at the peak of this parallax, it acts because it has to act, it feeds because it does not cease, it inscribes because it does not think. At the António Duarte Atelier-Museum, Miguel Ângelo Marques it inscribes its presence in the intermittent courses of the forms and shapes of the artist after whom the house bears its name. It will be in this segment of the margins the place where we will find his voyeur images, here, verified as elements of a nonconformist strangeness, generating in the links of a new fiction, a new spectrum for the museum, looking at it in the shadow of its signed objects, recapitulating it in the certainties and readings that from this place we could find already consummated. [...]"
5. Aveiro International Artistic Ceramics Biennial
The XV Bienal will take place between October 30 of this year and January 30, 2022, this event has been an international reference in this cultural and artistic sector since 1989, contributing to the production of contemporary artistic ceramics by stimulating experimentation and creativity, assuming as a driving force for new trends in ceramics. 298 artists joined the contest, with 477 artistic ceramic works, from 58 nationalities, representing 40 countries.