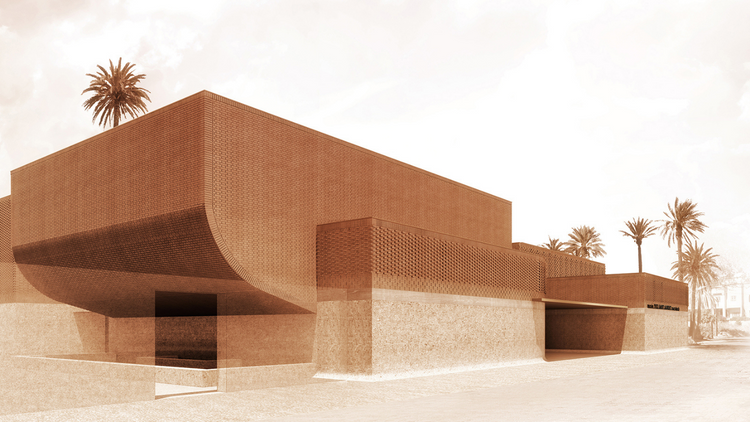 1.Anozero: Coimbra Contemporary Art Biennial
Anozero – Bienal de Arte Contemporânea de Coimbra has been organized since 2015 by the Círculo de Artes Plásticas de Coimbra (CAPC), the Coimbra City Council and the University of Coimbra. In its fourth edition, entitled Meia-Noite by curators Elfi Turpin and Filipa Oliveira, the Bienal presents for the first time a program that takes place in two moments: Meia-Noite. Part 1, from November 27, 2021 to January 15, 2022, and Midnight. Part 2, between April 9 and June 26, 2022. The title Meia-Noite starts from the observation of the night as a «space of fluidity and breach of norms, a place open to other possibilities of vision, knowledge, interaction, open to other bodies». For the curators, «the night» is also «a space that has always been very contested, and lately highly politicized». Based on this idea, Turpin and Oliveira propose «to work with other territories, or methodologies that help to think about this concept of fluidity of thought that tries to undo and find other possibilities for the dichotomies imposed by Western culture». In Anozero'21–22, they intend to apply curatorial methodologies that aim to act, simultaneously, as areas of investigation: interpoetic relations between different species and beings; post-patriarchal speculations; or alternative ways of producing knowledge.


2.Vampires in Space by Pedro Neves Marques at Palazzo Franchetti, San Marco
The Vampires in Space project, by Pedro Neves Marques, curated by João Mourão and Luís Silva, will represent Portugal at the Venice Art Biennale, which will take place between April 23 and November 27, 2022. Selected within the scope of a competition promoted by Directorate-General for Arts, "Vampires in Space" will take the form of a narrative installation that will transform Palazzo Franchetti through films, installation elements, poems and scenography into an unexpected spaceship inhabited by vampires. The proposal uses the figure and expectations about what a "vampire" is to address issues of gender identity, sexuality and reproduction queer, as well as non-nuclear family forms. The installation will contrast the Venetian Gothic style of Palazzo Franchetti with a science fiction, fantasy and speculative sensibility unique to Neves Marques' work. The work continues the previous path, made almost entirely abroad, between London, São Paulo and New York, in which, through films and video installations, she addresses themes related to gender issues, ecology or feminism.

3.YVES SAINT LAURENT AT THE MUSEUMS
In an unprecedented format, YVES SAINT LAURENT AT THE MUSEUMS is an exhibition that will be shown in six Parisian museums: the Center Pompidou, the Museum of Modern Art of Paris, the Louvre Museum, the Orsay Museum, the National Picasso Museum-Paris and the Yves Saint Laurent Paris Museum. It illustrates the continuity and deep unity of the ties that the couturier weaves with art, but also with French public collections.Sponsored by the Pierre Bergé – Yves Saint Laurent Foundation, the YVES SAINT LAURENT AUX MUSEUMS exhibition creates a dialogue between certain models, between the couturier's most iconic, but also beautiful and lesser-known discovery audience, and the permanent collections of several Parisian museums. Thus, this project traces Yves Saint Laurent's unique and creative journey as he celebrates the arts of the world. The radiant nature of the project makes it possible to build bridges between Yves Saint Laurent and different artistic worlds.

4. Jean-Michel Basquiat: King Pleasure at NYC Landmark Starrett-Lehigh Building
Jean-Michel's contributions Basquiat to art history and his explorations of multifaceted cultural phenomena – including music, the black experience, pop culture, black American sports figures, literature and other sources – will be displayed in immersive environments, providing a unique look into the late artist's creative life and his singular voice that propelled a social and cultural narrative that continues today.
Organized and curated by the Jean-Michel family Basquiat, this exhibition of more than 200 paintings, drawings, multimedia presentations, ephemera and never-before-seen and rarely shown artifacts tells Jean-Michel's story from an intimate perspective, intertwining his artistic endeavors with his personal life, influences and the times in which he lived. lived.

5.Michael Landy on Firstsite
See a full-scale collage along our building's magnificent 140m curved wall, created by artist Michael Landy. 'The Essex Way' is inspired by walks Michael took in Essex, with Southend artist and activist Elsa James, writer and broadcaster Gillian Darley and Professor Pam Cox, Head of the Department of Sociology at the University of Essex. an ongoing work of art that began as part of our exhibition, 'Michael Landy's Welcome to Essex', earlier this year - which invited visitors to explore, celebrate and question Essex's recent history and its contemporary portrayal in popular culture.